Donate here - We need your support
Donate to the Southland Symphony Orchestra & Chorus. Help us continue to bring you fantastic music!
Who wants to be a part of the
SOUTHLAND SYMPHONY ORCHESTRA CHORUS?
Now growing - accepting new members
Spread the word. Sign up.
or use this link to sign up
BUY TICKETS - B9 tix not yet available but will go on sale soon!
NOTE - No Tickets are mailed - you will be able to pick up your ticket at the door - or simply print and bring your receipt!
Premium tix include preferred seating and special treats for you, as well as 6 door prize tickets!
General admission tix include 6 door prize tickets
You may also purchase "Gift for Whoever Needs" tix (general admission). These will be available at the door for the folks who need them.8
Door Prize tickets may also be purchased at the concert for $1 each, 6 for $5 or 12 for $10.
Tickets for all upcoming SSO events will go on sale as soon as available- please be patient...SSO had to postpone the scheduled "Dream" Concert - so  new dates will be relearsed soon.

Join us for the 2021-22 SSO Chorus Season 
REHEARSALS FOR MESSIAH CHORUS BEGIN November 9, 2021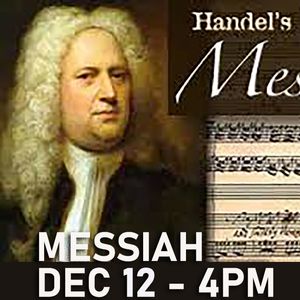 Visit the MESSIAH RESOURCES PAGE for music, rehearsal aids)
PARKING PASS for Sat. Dec 11 - CLICK HERE or click pic (below)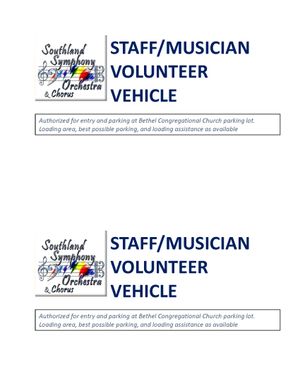 REHEARSALS FOR BEETHOVEN 9 CHORUS BEGIN IN APRIL
Preferred B9 edition: 
Barenreiter, BA 9009-90. Edited by Jonathan Del Mar, 1996. ISBN 979-0-006-49953-3 
An older pdf edition AND teaching videos for each part are posted on the B9 rehearsal aids page, if you need something to get started.
Please- Watch this page for more resources - keep checking!
The Beethoven 9 concert is coming!
It will be our Season Finale for the 2021-22 Season
Date is still to be finalized - We are hoping to confirm it for June 5, 2022
Rehearsals begin late April 2021
To join the chorus:
Email DrMann@SSOChorus.com for more info
Or click this link:
https://form.jotform.com/62574681117156
 GERMAN PRONUNCIATION GUIDE - CLICK HERE!
 AND - Here is a guide to the IPA symbols: