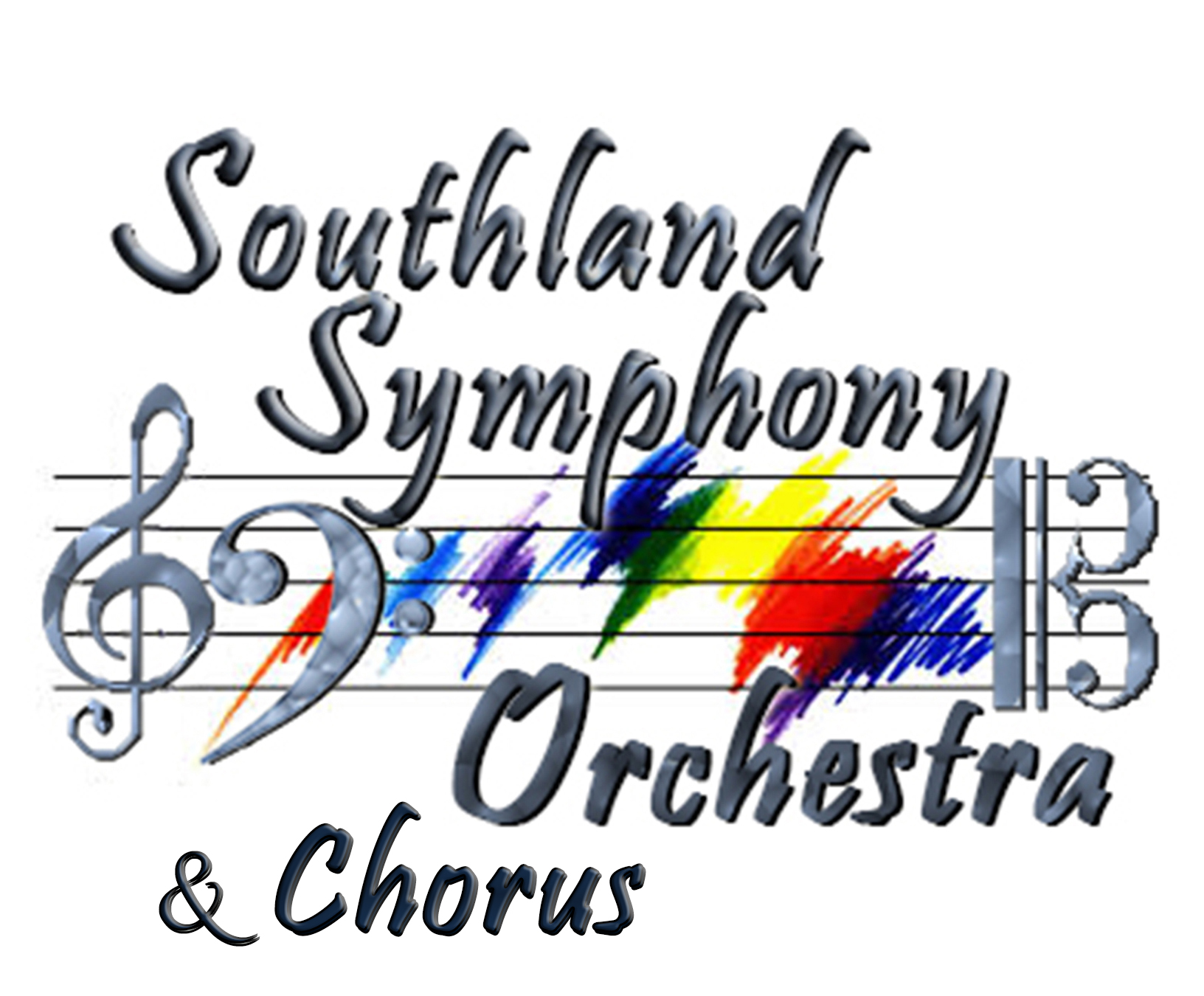 SOUTHLAND SYMPHONY ORCHESTRA CHORUS  
   The Southland Symphony Orchestra Chorus is part of the SSO family, joining in concerts with the Southland Symphony Orchestra. The chorus is a volunteer organization, open to all singers. (A voice placement audition may be required of new members.) 
2023 - 24 Season 
most concerts presented at Bethel Congregational Church, 536 N Euclid Ave Ontario CA 91762 
THE AMAZING SEASON!
Season Opener with the Southland Symphony Orchestra 
Sunday October 8, 2023 at 4pm*
At the spectacular Gardiner W Spring Auditorium.  - This concert was PHENOMENAL! Congrats to the SSO Chorus!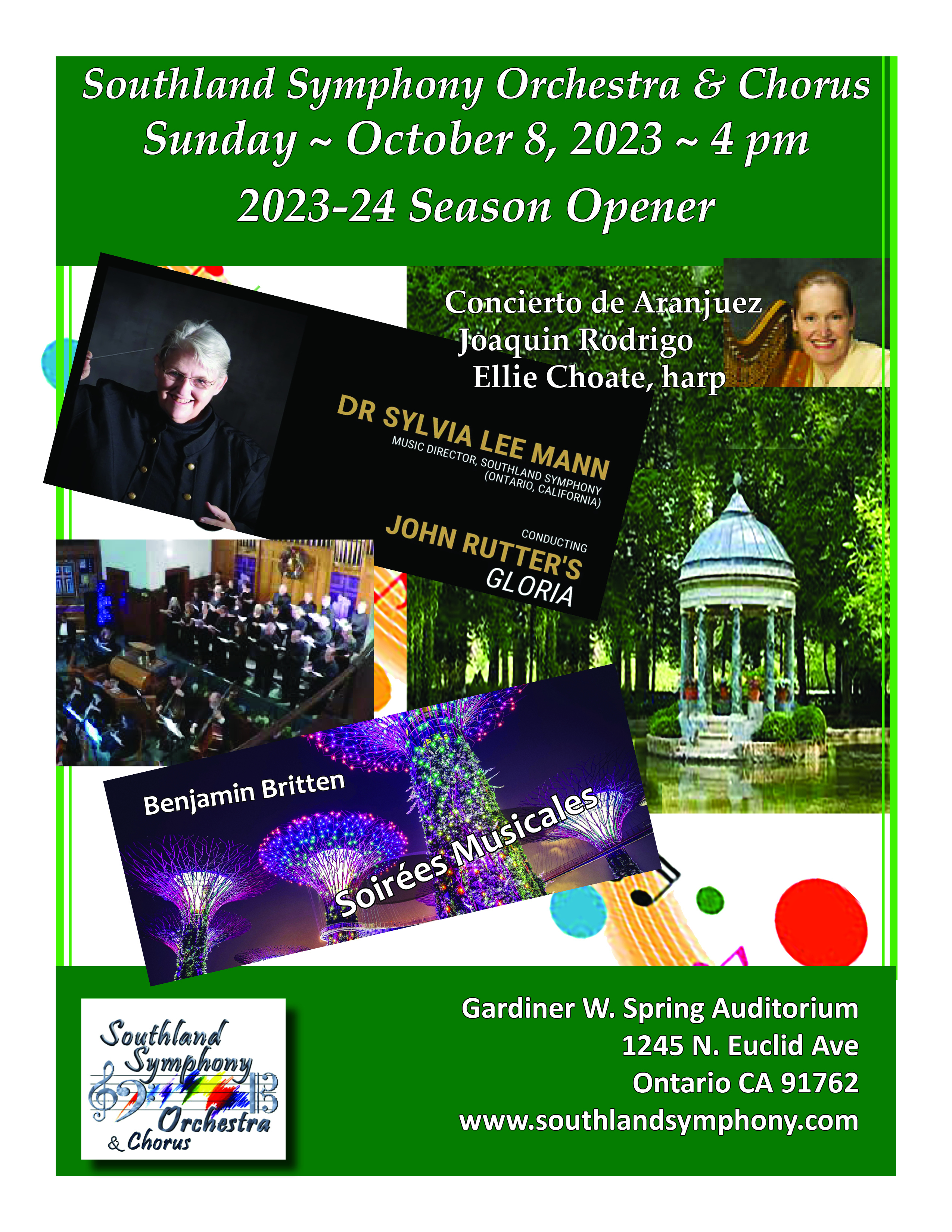 Program includes Benjamin Britten's "Soirées Musicales",  John Rutter's "Gloria" and the "Concerto de Aranjuez"   by Joaquín Rodrigo, with Ellie Choate, harp(the version for harp created by the composer)
---
NEXT CONCERT!
MESSIAH - Saturday November 25 at 4pm
BETHEL CONGREGATIONAL CHURCH UCC 536 N Euclid Ave Ontario CA 91762
---
Amahl and the Night Visitors  - Sunday January 7, 2024 at 4pm
at Bethel Congregational Church USS 536 N Euclid Ave Ontario CA 91762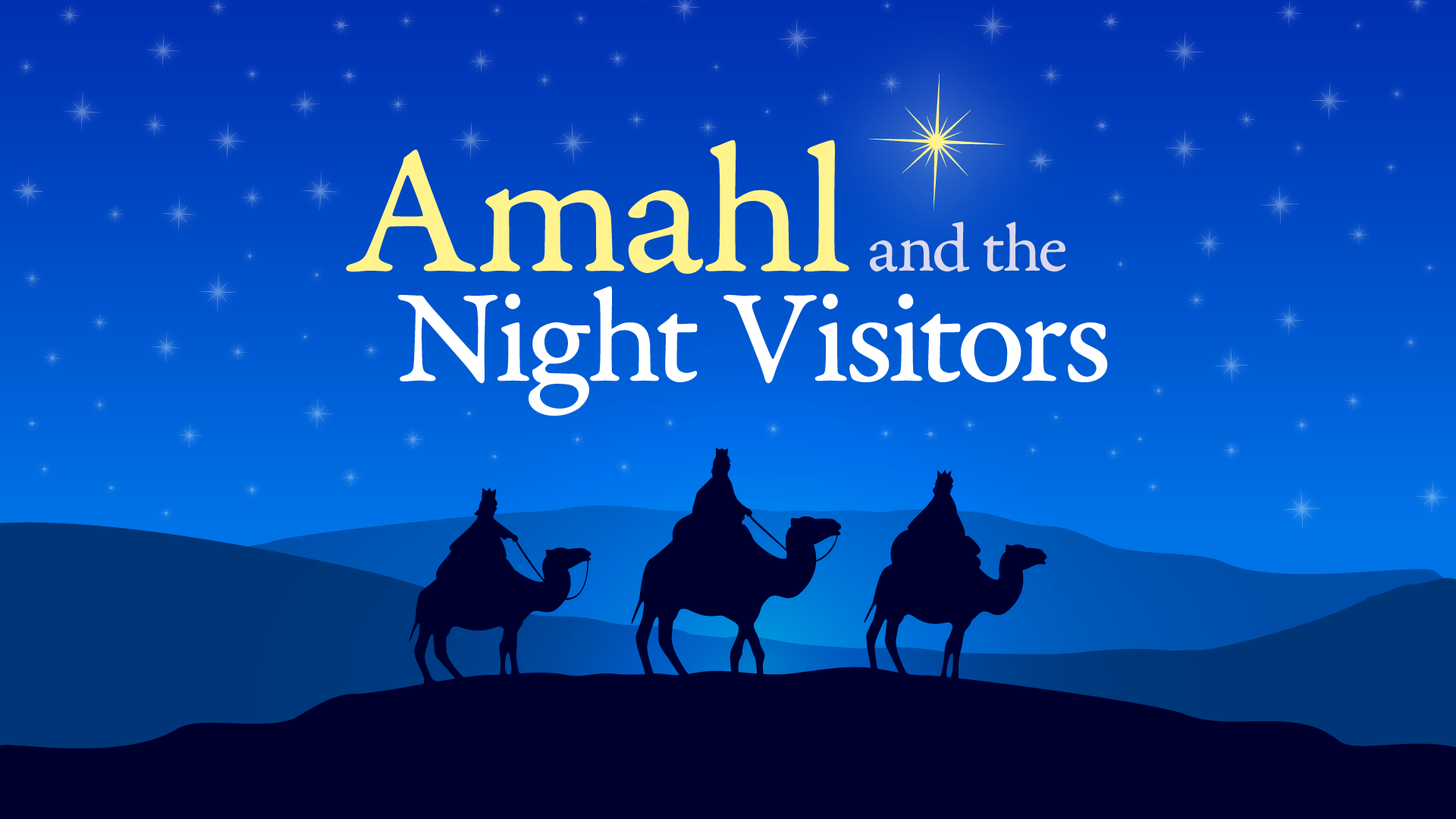 Dr. Sylvia Lee Mann, music director & conductor
Michal Dawson Connor, artistic director
This production of Amahl and the Night Visitors features Kyla Page Williams as the Mother; Lee Conger as King Kaspar; Phil Meyer as King Melchior; Michal Dawson Connor as King Balthazar; Also featuring Eli Katz as the Page, and Joseph Hu as Amahl. The Shepherd's Chorus includes members of the Southland Symphony Orchestra Chorus. Presented at Bethel Congregational Church UCC, Ontario California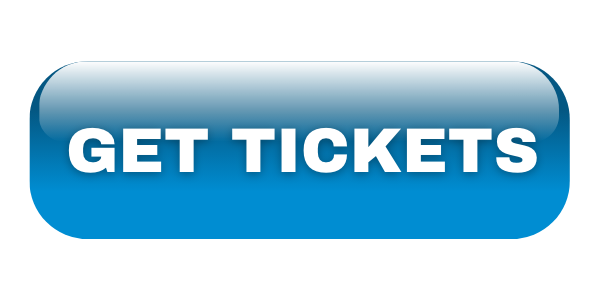 ---
April 14, 2024 -Performing Arts Festival of Greater Ontario
(Carnegie Hall trip has been moved to Spring 2025)
To join the SSO chorus,
fill out our Join the Chorus Google Form
https://forms.gle/Y7kXa6QvSBE9JzMs6
Get more info by emailing drmann@ssochorus.com
WOW - we have a Facebook Page too! Check it out!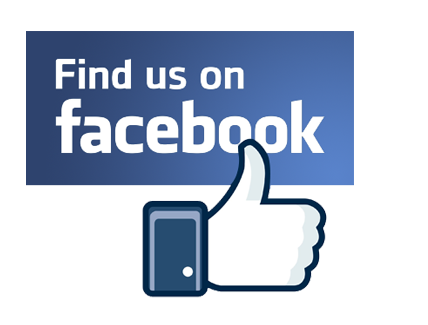 Donate here - We need your support
Donate to the Southland Symphony Orchestra & Chorus. Help us continue to bring you fantastic music!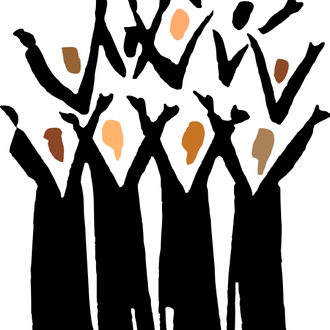 INVITATION
Sharing an invitarion!
Musicians' Club is having a Potluck & Music Fest this Sunday, Nov. 12, at 3:30 pm in the lovely home of Haekyung Adler, 223 Independence Drive in Claremont. Anyone who loves music is invited. Anyone who comes may perform if they'd like. It's going to be a lot of fun!
Who wants to be a part of the
SOUTHLAND SYMPHONY ORCHESTRA CHORUS?
Now growing - accepting new members
Spread the word. Sign up.
or use this link to sign up